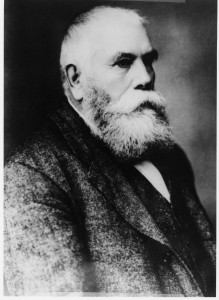 Julius was born in Rosow, then part of Prussia, in 1840. He trained to be a farmer and served as an engineer in the Austro-Prussian war, but decided to leave Prussia to make his fortune in the United States in 1868. When he found few prospects in Minnesota, he took the newly created transcontinental railroad to San Francisco where he just missed the boat to Shanghai. Instead he boarded the Golden Age a ship from San Francisco headed for Yokohama.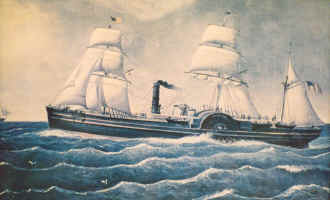 When he arrived in Yokohama, the foreign settlement had only been in existence for ten years, but it was a bustling port. This is a woodblock priint of the Customshouse in 1870.
Julius worked briefly as a military adviser to the warlord of Wakayama where he trained first samurai then peasants to march and build bridges.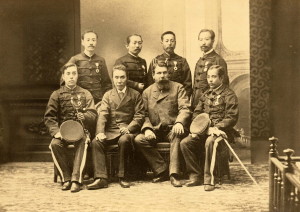 When he returned to Yokohama, the city was undergoing rapid modernization. He met Hiro Komiya and had three children and started a drayage business, moving freight.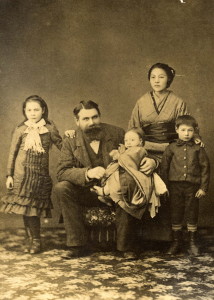 He called another brother from Germany to join him and bought a dairy farm for his brother to manage.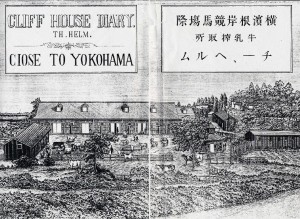 . He still wanted to own a farm estate like he had in Germany so he bought a large house called Landsdowne near the town of York, Virginia.It was later renamed Ringfield Plantation.Then he told his Japanese wife to travel from Yokohama with her children to join him in Virginia
.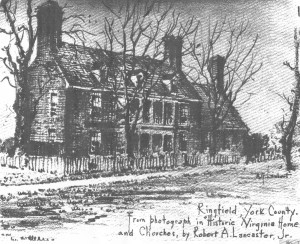 He wasn't happy in Virginia so he returned to Yokohama and started another business with his brother which came to be called Helm Brothers. He wanted to operate his own business so he moved to Kobe and opened a branch of Helm Brothers.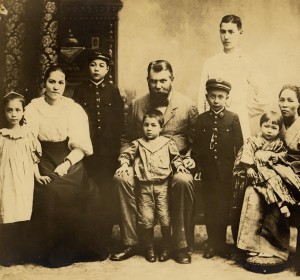 When his brother Paul returned to Germany, he returned to Yokohama and took over the firm. The company continued to grow and went public in 1899. It soon had offices in every port in Japan..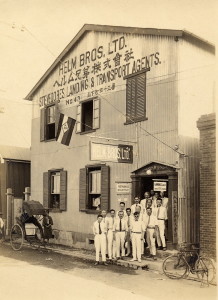 Willie Helm, the youngest son, volunteered to fight in Tsingtau to defend the German colony from Japanese forces. Germany was defeated and WIllie was sent to prison camp along with thousands of other Japanese soldiers. They were relatively well-treated and had, among other things, printers, orchestras and even their own breweries. Conjugal visits were allowed.